Britney Spears' New Musical: Yup, It's Happening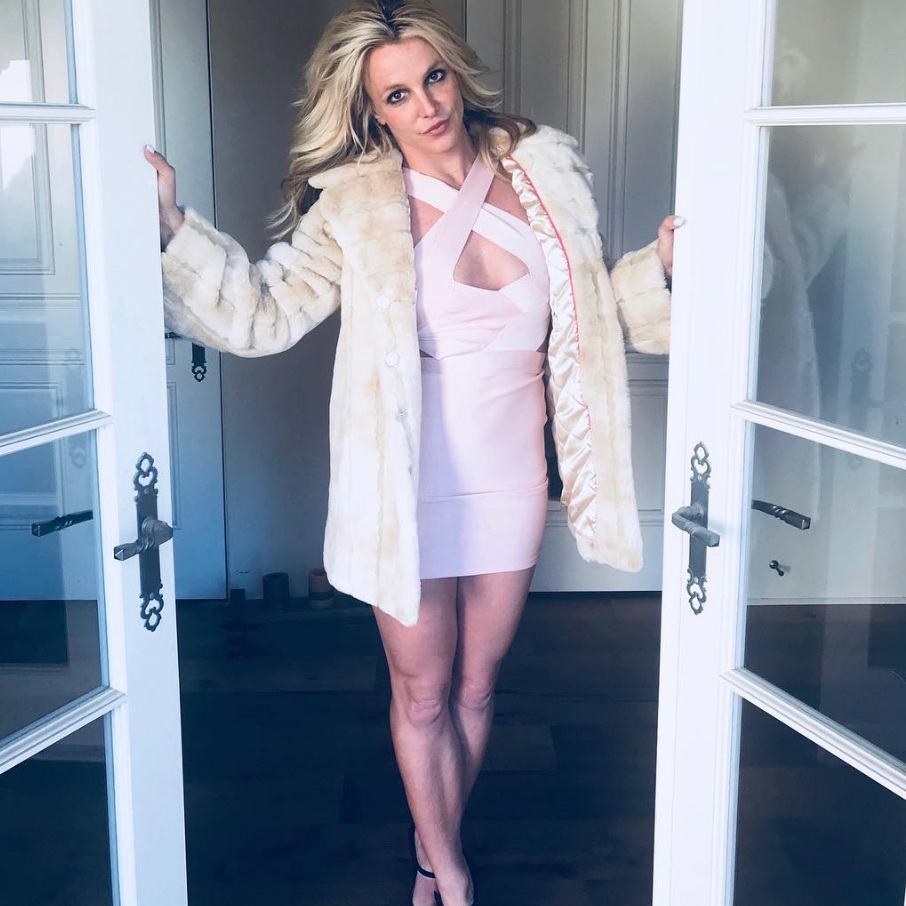 Britney Spears' New Musical
The 90s, Fairy Tale Traditions, Dystopia, and The Feminist Awakening
Theatre goers will soon have the chance to see a new pre-Broadway production—and it's going to be quite possibly the strangest fairy tale…ever. Twenty years after the release of her first album, …Baby One More Time, Britney Spears is (oooops) doing it again. And this time it's in musical theatre.
Sidebar: It's been 20 years???
James Nederlander, owner of the James M. Nederlander Theatre, announced a brand new musical comedy called Once Upon One More Time.
The new musical, which will premiere first in Chicago, features songs by Britney Spears. But it won't be just a remake of the pop star's songs. The storyline will revolve around classic fairytale characters, such as Cinderella and Snow White.
These popular childhood characters will live out a new fantasy through Spears' music.
I can't help but think of the "Womanizer" video. Combining that with my childhood memories of fairy tale princesses… well, shit is getting weird.
According to a press release, the show is "an uproarious, irreverent look at the towering challenges, charms, and choices involved in finding that most elusive of endings: Happily Ever After."
Spears is enchanted about the new artistic venture: "I'm so excited to have a musical with my songs – especially one that takes place in such a magical world filled with characters that I grew up on, who I love and adore."
She and Nederlander have collaborated over the last three years to develop Once Upon One More Time.
"This is a dream come true for me!" Spears said.
The plot seems to be a hybrid of Spears' troubled years in the 90s and early 2000s, a dystopian world, the fairy tale tradition, and a feminist awakening.
"Cinderella is having an existential crisis, and she has a posse of famous princesses, and her stepmother is the main antagonist," Director Jon Hartmere detailed.
He continued, "And there's also Prince Charming and a dwarf we've never met — the eighth dwarf — and a narrator who is unhappy his system is being dismantled before his eyes."
As if things weren't confusing enough, the characters of the show find life is further complicated when they read Betty Friedan's iconic text, The Feminine Mystique.
Hartmere told The New York Times, "These women have been in this hermetically sealed world, and then they start to get deeper into modern ideas — second and third-wave feminism — and also explore how stories are passed down to us, and where we get our norms from."
I wrote my Master's thesis about Gregory Maguire's best selling book Wicked, which isn't a very good book. Overcomplicating fairy tales with political and social agenda can be interesting. And it offers a new perspective on, often, antiquated themes. However, I hope Spears' takes a lesson from Maguire. If it becomes too complicated, the power of the message is lost.
Stephen Schwartz and Winnie Holmes, the creators of Wicked's musical adaptation, scaled things down and created a storyline that is compelling and empowering (spoiler alert!) until Elphaba caves at the end and runs off with a dude. Hopefully, Once Upon One More Time will truly offer a new rendition and telling of fairy tales.
If there is anyone in the world who can turn in a shit show into magic, it's Britney.
The pre-Broadway performances will begin on October 29 at the James M. Nederlander Theatre in Chicago. The official opening is slated for November 13 and will run until December 1.
Header photo credit: Britney Spears/Instagram
Have ideas or want to write for Dharma Drops? Send me a pitch! And don't forget to stay connected. Sign up for updates, announcements, and more from Rebecca Warfield Yoga and Dharma Drops!